Just to all let you know I've started doing some blacksmithing (well bending metal anyway) and have started making a few bits and bobs
Folding Trivet
based on RM's site's one - will hold a dutch oven or a cup easily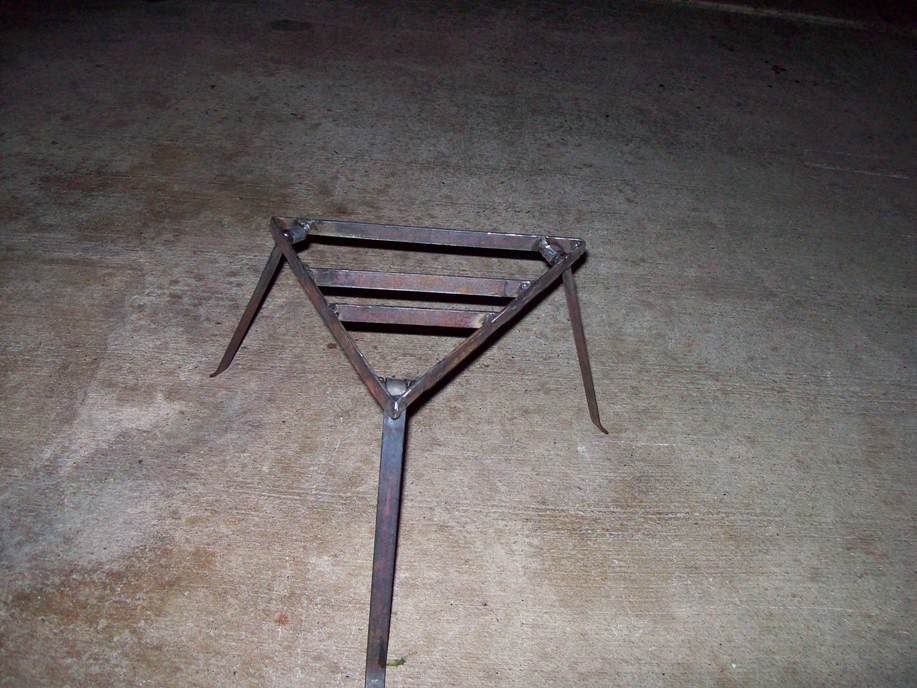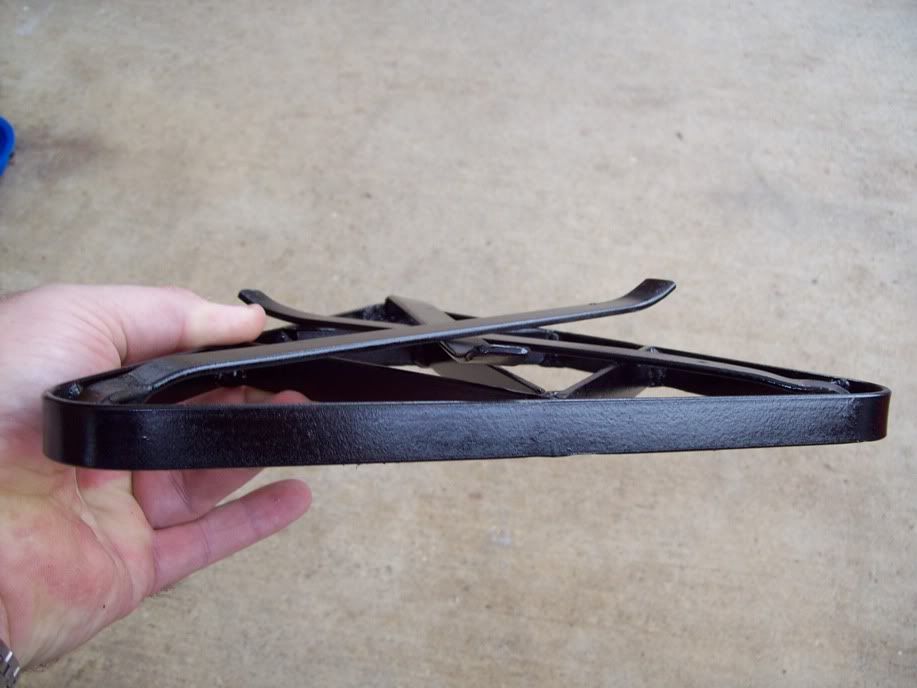 Its made from either 15mm or 20mm x 3mm black steel. It is 250mm wide and stands 250mm high. It folds to 45mm high and weighs 850 grams (no it's not titanium - I wouldn't know where to source it from )
It could of course, be any size you wanted.
I normally just coat them in vegetable oil.
It is based loosely on the one on RM's site that he can no longer source from Africa.
I put the biggest pot of flowers we had in the garden on it, to make sure it would take the weight of a dutch oven, with no ill effects and even briefly stood on it (25stone but not to be recommended)
I put the bars in the middle so if you needed to make a cuppa in your billy can or lid you could.
It all folds flat so it will go in a back pack, etc.
Also doing
Dutch Oven Lid lifters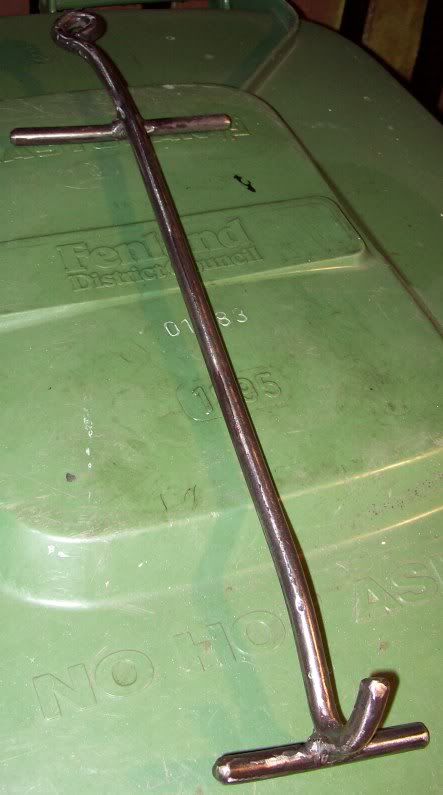 and
Pot hangers
that I've tested with a
4litre dutch oven
filled to the brim hanging off it this weekend.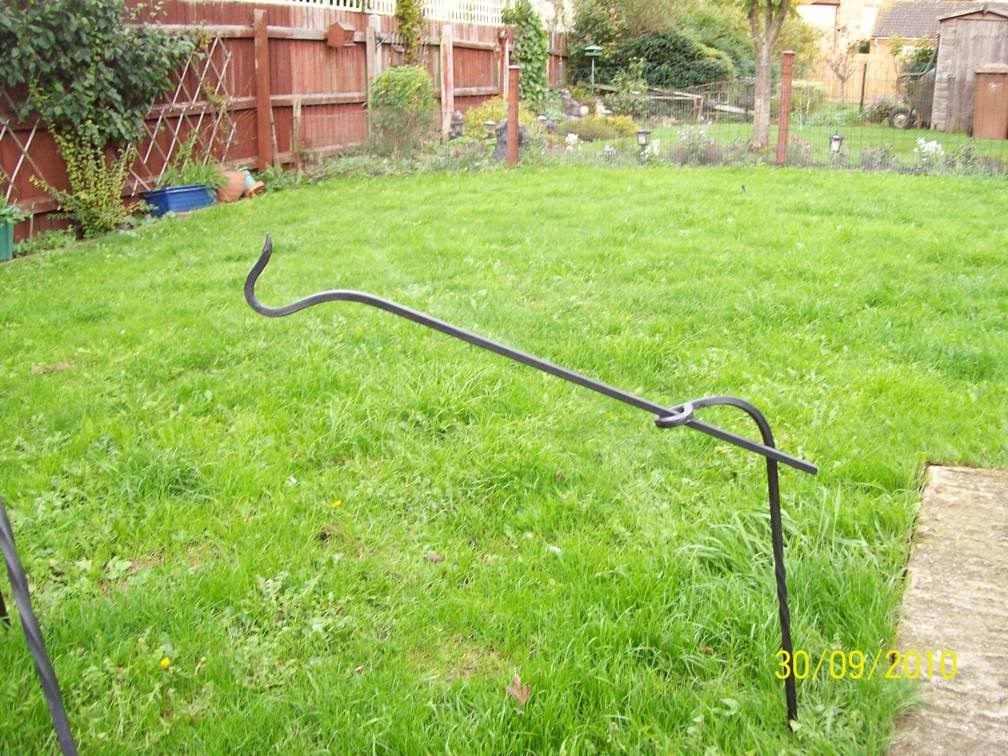 and you probably know I make
Flint strikers
These are longboats and Whales but I can do most shapes

and these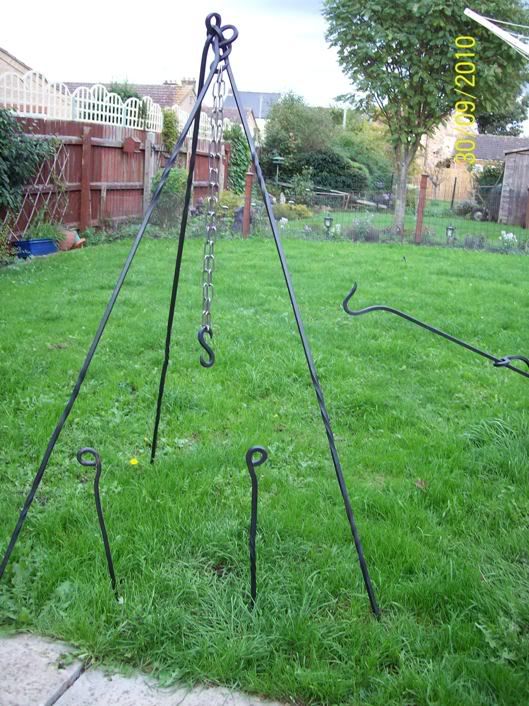 Please feel free to comment on this thread and PM me with any orders or for prices