Hi Guys, I went to work and carved a nice handle for one of my vintage side axes. The process was slow but the end result was very pleasing. It wasn't until I went to sharpen the axe that I realized how much the badly pitted back/flat side of the axe was affecting my ability to put a decent edge on the axe. Once I established an edge on the axe the edge looked like it was full of nicks. Upon closer inspection I saw that what looked like nicks were actually from the pitts in the steel on the back side of the axe.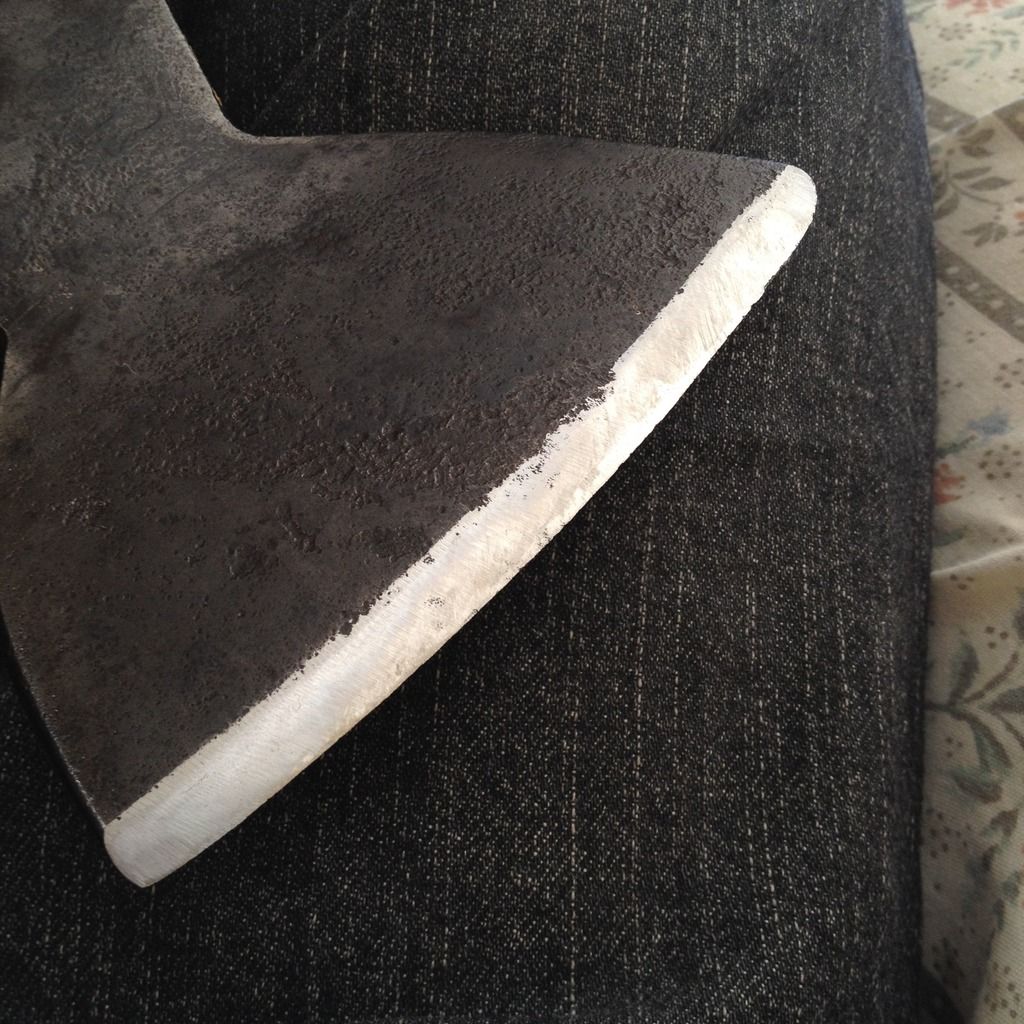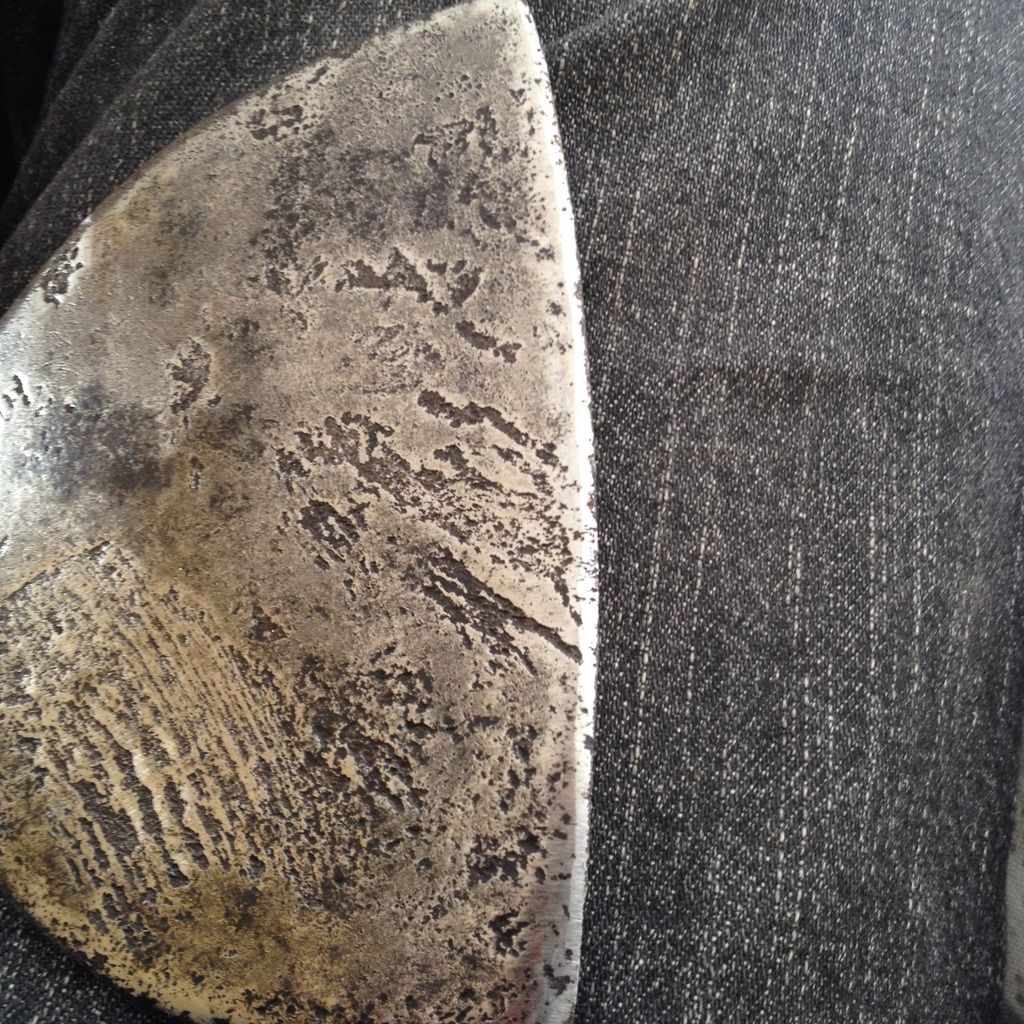 So now I sit looking at this nicely hung axe with a brand new freshly carved oak handle wondering how I should go about restoring this axe head.
Looking at it the only thing I can think of to refurbish this head is to dress down the metal until there are no longer any pits showing, perhaps using a belt sander to remove the bulk of the material and then finish it by hand polishing etc.
As this axe head is an antique of high quality I am reluctant to just have at it. I really want to do it correctly. Can anyone offer me some first hand advice on how to proceed so I can put this axe back into service? Thanks so much.
Here are a couple shots of the newly hung axe.