Every August I host the Galoot BBQ, which is a gathering of hand-tool oriented folks. We generally hang around my basement shop for the afternoon and talk about wood, tools, sharpening, etc. A few beverages are consumed, and sometimes some shavings are made. Sometimes we have a theme. This year I was inspired by the UK Spoonfest. Particularly the spoon circle.
We spent the afternoon sitting out in the back yard making spoons. Every so often someone would call "switch" and we would pass our spoon to the left and receive another from the right. There were seven of us working away, and in the end we created seven spoons. Well, they will hold soup, and if you tried to stir a pot with them you would not get your fingers wet, so I will call them spoons.
There were lots of hatchets to try out, from cute & tiny to full sized axe heads on short handles. I had three different spoon knives to pass around, and several of us had gouges of various shapes and sizes for hollowing. Skill levels ranged from my own mediocre ability to complete novice, never used hatchets for carving, or never carved at all.
Late in the afternoon I grilled some sausages for supper. Then we ate some of my wife's freshly baked desserts and coffee and tea.
Here are a few pictures, too bad we forgot about the camera once we got going on the carving.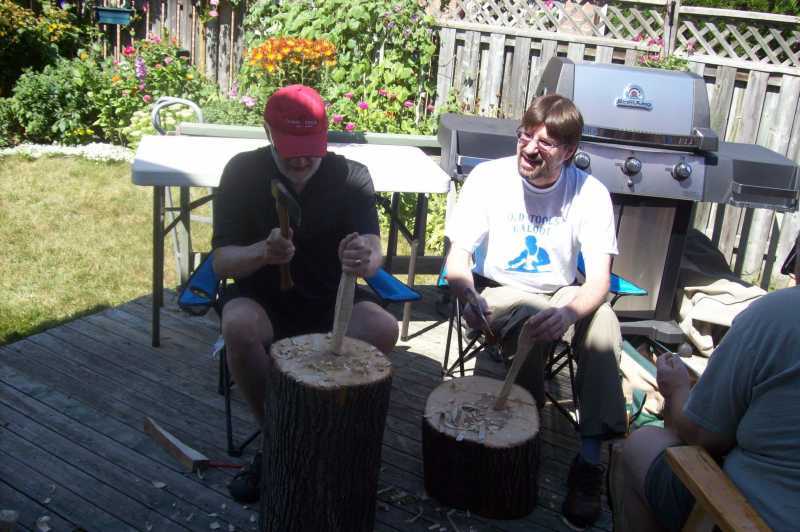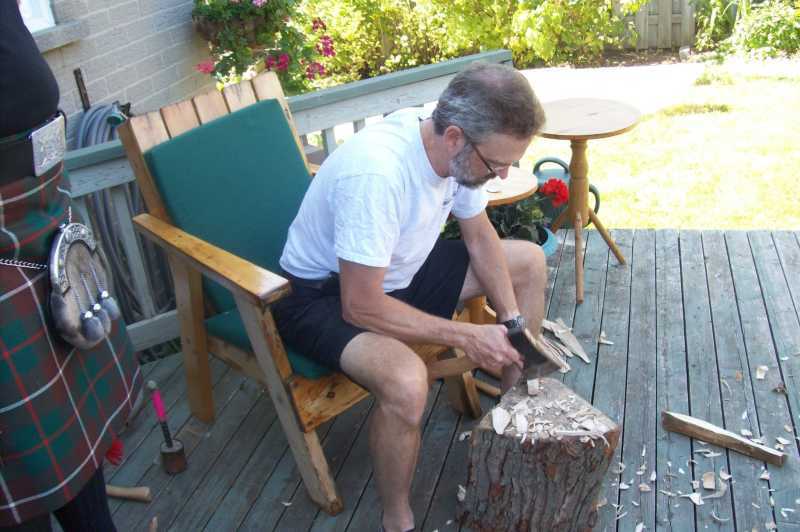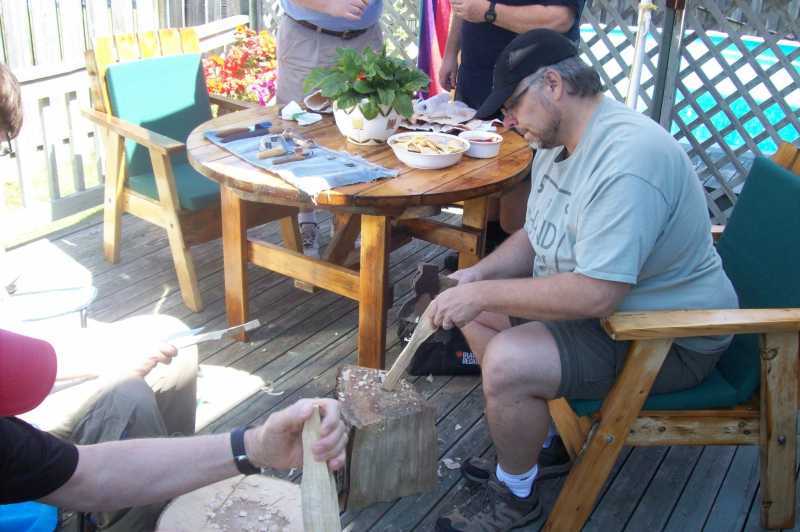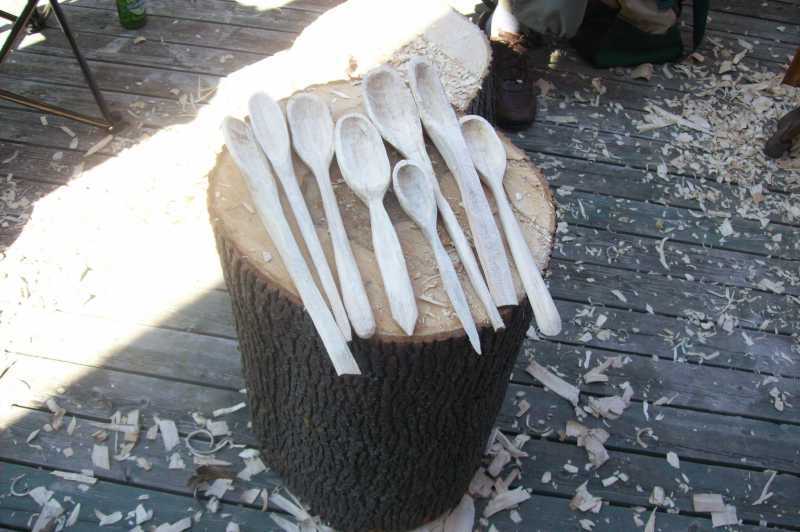 It might not have been as good as Spoonfest, but it was certainly a great day.
Darrell