Mike Abbott's books suggest using ring templates when marking up a log before cleaving , or when shaving on the horse. I find this a useful technique - especially when teaching a novice on the shave horse. I became annoyed with often losing time looking for the template of the size I wanted, so I made this holster today from plywood. You could also do it from leather.
Here is the finished item round my neck. ( I point at a defect that the string-hole is too close to the smallest ring template and so it is awkward to extract the ring with the string in the way.)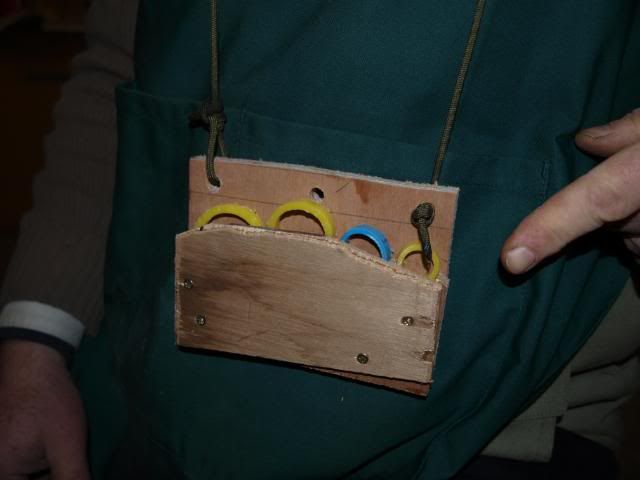 You can also mount it on your shave horse: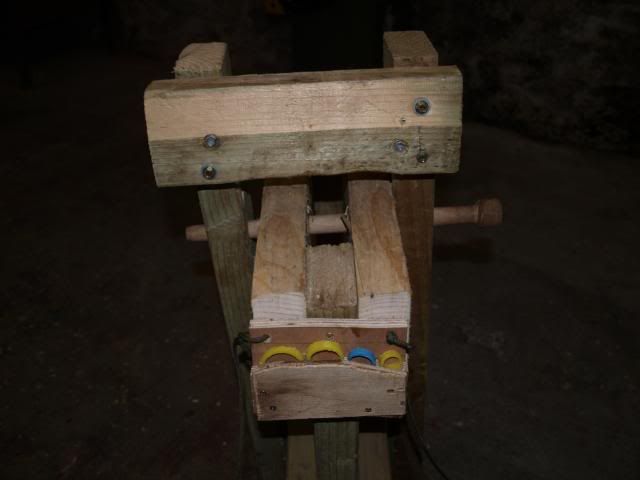 Here's how to make it.
Get some ply wood ideally thicker than your longest template – I suggest 6 mm. Any plastic pipe will do; cut it at 3 to 5 mm length. Even with the holster, you'll lose a few, so cut extras.

Here is a section of plastic pipe and 2 of the ply parts:


Lay a third and thinner piece of ply over this. I suggest you chamfer the edge:


Now fix it with screws. I marked mine with the internal diameters on the back sheet and the external diameters on the front sheet: